Buchanan Dam Air Conditioning
Buchanan Dam air conditioning sales | Buchanan dam air conditioning service
Whether you need a simple installation, minor repair, or major repair, it's important that you find a reliable and efficient Buchanan Dam air conditioning company. At McIntosh Air Conditioning & Heating, we understand that your comfort is important to you. This is why we offer sales, installation, service and repair that match your schedule. When you choose our Buchanan Dam air conditioning sales & service company to handle all of you can put your mind at ease knowing we offer the following:
24 hours, 7 days a week emergency service
Same day installation, repair, or sales
Quick Installation and repair
No hidden fees
Buchanan dam air conditioner sales
Discover why many Buchanan residents and business prefer our air conditioning service.
At McIntosh Air Conditioning & Heating, we have been providing sales, service, installation and repair of HVAC systems for over 40 years. We strive for excellence in everything we do. And, we want your experience with us to be enjoyable. This is why we ensure that we are delivering the highest level of service to accommodate your needs. When you choose us as your air conditioner specialists, you can benefit from the following:
Fast service- When you have things to do, there's simply no time to wait around all day for your HVAC specialist to show up. At McIntosh Air Conditioning & Heating, we understand your time is valuable. This is why we provide same day and emergency services to fix, repair and/or install your unit as soon as possible.
Skilled technicians– It's imperative that you don't let just anyone install, repair, or service your air conditioner. You want to make sure your technicians are specially trained on how to handle your specific unit. At McIntosh Air Conditioning & Heating, all of our technicians are trained and adhere to factory and manufacturer guilders to deliver quality service.
Experience– We have been providing HVAC solutions and Buchanan Dam air conditioning sales throughout the Texas Hill Country and the Highland Lakes for the past 40 years. Simply put, we handled every type of air conditioning unit issue that has arisen; our experience enables us to offer quick solutions and keeps your air conditioning unit running smoothly!
Our Buchanan Dam air conditioning service provides you with preventive maintenance plans to keep your unit running at its best!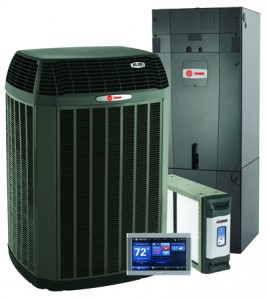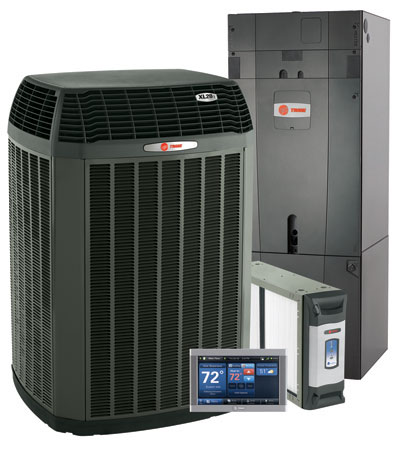 Most people call an air conditioning company when it' too late. Did you know that you can prevent most of your air conditioning challenges if you had a preventive maintenance plan in place? At McIntosh Air Conditioning & Heating, we want you to benefit from our company and the life of your unit. This is why we provide energy saving agreements and preventive maintenance plans to ensure your unit is performing efficiently. Our preventive maintenance plans and agreements are specifically designed to offer you the following benefits:
Lower energy bills
Ensure your unit is operating at its peak
Identify and address minor problems before they become major
Reduce the amount of repairs you need on your unit
Improve the efficiency of your unit
Keep you and your loved ones and /or consumers comfortable
Let our Buchanan Dam air conditioning service keep you comfortable today!
Whether you are on the market for a new unit, you want to improve the efficiency of your current unit, or you simply want to know more about our energy saving agreements, and preventive maintenance plans, we can help.
Contact us today and discover how we can keep you comfortable.