Horseshoe Bay Air Conditioning
 Horseshoe Bay air conditioning service | Horseshoe Bay air conditioning sales
If you are looking for air conditioning sales and service in Horseshoe Bay, you are in the right place. At McIntosh Air Conditioning and Heating, we have been serving clients in the Highland Lakes area and throughout the Texas Hill Country for the last 40 Years. There is no job too big or small that we can't handle. Whether you need installation of a new unit, need to repair a unit, or just need preventive maintenance tips, we can help.
Installing, repairing, and selling air conditioner units require a special skill. There are many air conditioner specialists who are trained on how to install, repair, and fix air conditioner units. At McIntosh Air Conditioning and Heating, our entire staff of air conditioner specialists are trained to install, fix and repair units based on industry standards, and manufacturer's guidelines. Whether you are looking for a new unit, or need to repair an existing unit, it's imperative that you seek the help of a qualified company or specialist that knows how to handle air conditioners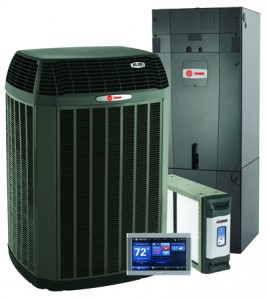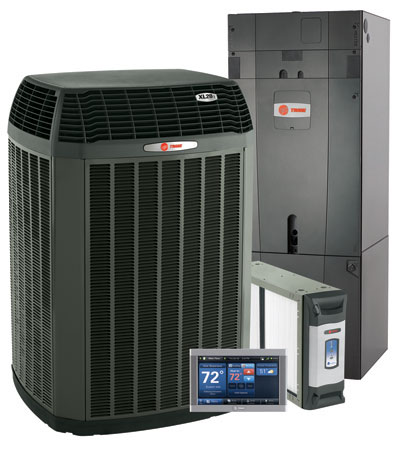 Quality HVAC company providing you with fast and reliable service!
Whether you have a cooling and heating emergency, or you just need to get your air conditioner fixed as soon as possible, we got you covered. It can be frustrating to wait around for your air conditioner specialist all day. This is why we offer a wide variety of services that is convenient for you.
Evening and weekend installation and repairs
Fast emergency services for heating and/or air conditioner problems
24/7 emergency air conditioner services
Same day service
Low upfront price, with no surprises!
We offer Horseshoe Bay air conditioning sales of TRANE equipment
We take pride in being able to offer one of the best air conditioners in the industry; TRANE. TRANE air conditioner units are simply in a class of their own. Many people prefer to have a TRANE unit because of their commitment to excellence. TRANE units are highly desired for the following reasons:
TRANE units exceed industry standards on quality
TRANE units are put through rigorous testing to ensure durability, and reliability
TRANE units provide efficient cooling
TRANE units filter out dust, pollen and other harmful contaminants
In addition to offering, Trane air conditioner sales, Our Horseshoe Bay air conditioner service can also provide you with the following products based on your needs:
Gas furnaces
Air handlers
Heat pumps
Packaged systems
Comfort Coil
Ductless systems
Geothermal systems
Our air conditioning company provides preventive maintenance tips to improve efficiency of your unit!
Whether you've had an air conditioner for a few months or a few years, it's imperative that you perform routine maintenance on your units. At our Horseshoe Bay air conditioner service, we provide cleaning, inspections, filter changes, and more as part of your preventive maintenance plan. This way you can ensure the efficiency of your unit and reduce the risk of needing it to be fixed or repaired
Let our Horseshoe Bay air conditioning service keep you comfortable today!
When it comes to keeping comfortable, you want a durable and efficient air conditioner system. At McIntosh Air Conditioning and Heating, we make sure your air conditioner is running efficiently all year round.
Call us today and discover how we can help keep your air conditioner running smoothly!