Marble Falls Air Conditioning
Marble Falls air conditioning sales | Marble Falls air conditioning service
Providing you with reliable Marble Falls air conditioning sales and service
Your comfort is our # 1 priority
Whether it's a blazing hot day or a brisk winter night in Marble Falls, you need a properly functioning unit to keep you cool in the summer and warm in the winter. This is why our Marble Falls team offers prompt, friendly and reliable air conditioning services. If you have an air conditioning or heating emergency, we offer same day service so you can be comfortable as soon as possible!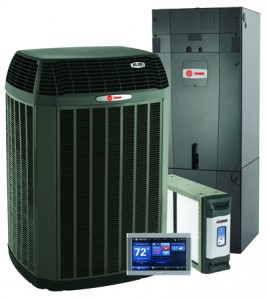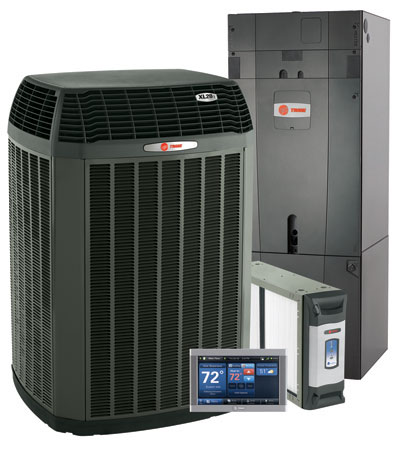 We provide air conditioning service, installation and repair whenever you need us!
When you have a heating or air conditioning emergency, there's nothing more frustrating than waiting to make an appointment with your Marble Falls air conditioning service. At McIntosh Air Conditioning and Heating, we know how important your comfort is to you. This is why we make every effort to be available when you need us. Whether it is 2am on a Sunday or 11pm on a Friday, you can feel confident that professional and reliable HVAC specialists will be at your door, willing, ready and able to fix, replace or repair you're A/C unit or heater. We offer:
Evening and weekend installation and repairs
Fast emergency services for heating and/or air conditioning
24/7 emergency air conditioner services
Same day service
Low upfront pricing, with no surprises!
Discover why many Hill Country residents and businesses prefer McIntosh Air Conditioning and Heating

When you hire an HVAC team to take care of your needs, you want professional and friendly service. This is why we take pride in providing you with a professionally skilled and trained staff. In addition to being factory trained to install your air conditioner units, our technicians are also:
Drug free technicians– This way you can ensure fast, reliable and superior service
Personable and friendly – You can enjoy service with a smile as our technicians work safely and effectively to keep you comfortable.
Knowledgeable – Our technicians will educate you on your new system and provide you with important tips on how to keep your HVAC system up to date for peak performance.
Licensed and certified– You know you will be getting the best service when our technicians follow best practices and industry standards.
Marble Falls air conditioning sales and service to keep your home cool and /or warm year round!
Is your heat pump performing like it has when you originally purchased it? Is your heating system giving you more trouble than fresh air? Are you tired of high energy bills? If you answered yes to any of these questions, maybe it's time you upgrade to more efficient and cost-effective HVAC units. At McIntosh Air Conditioning and Heating, we know you want quality without going over budget. This is why provide air conditioner sales of HVAC systems and units that will keep you comfortable throughout the year. We provide air conditioner sales for both residents and businesses in Marble Falls, Horseshoe bay, Highland Lakes, and a wide variety of cities throughout the Central Texas Hill Country.
We have been providing fast, reliable and friendly HVAC repairs and installations to the residents and businesses of Marble Falls and the Texas Hill Country for over 40 years. This is why we take pride in providing our customers with one of the most efficient, high quality and reliable air conditioning systems, TRANE. In addition to providing one of the best HVAC systems in the industry, we also provide our customers with customized energy saving agreements to help them reduce the cost of high energy bills.
Keep your Marble Falls air conditioning unit running at peak performance with preventive maintenance services.
Whether you have a new air conditioner unit or an existing one, it's imperative that you perform preventive maintenance on a consistent basis. While we have some of the best air conditioner /HVAC systems in Marble Falls, they still need to be properly maintained for maximum benefits. This is why we provide preventive maintenance services where we will inspect, clean, and monitor all parts of your heating and air conditioner systems to ensure they are working properly. Whether you need a tune-up, checkup or complete inspection, you can feel confident knowing our professionally trained staff will provide you with the service and support you need.
Let us help you stay comfortable all year round with our Marble Falls air conditioning service
We want to make sure you are completely satisfied with our service. This is why we strive to deliver the reliable service and efficient equipment. Whether you need us to install a new unit, repair your air conditioner or provide you with preventive maintenance services, you feel confident knowing we can provide you with top-notch service.
Call our Marble Falls office today and discover why many prefer McIntosh Air Conditioning and Heating.