Burnet Air Conditioning
Burnet air conditioning sales \ Burnet air conditioner service
Improve your indoor air quality with our Burnet air conditioning sales & service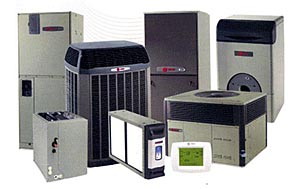 When you need a fast, reliable and friendly air conditioning service in Burnet, call McIntosh Air Conditioning & Heating. For over 40 years, McIntosh has been providing quality heating and air conditioning installation, repair, sales and service for businesses and residents throughout the Central Texas Hill Country.
Whether you need a new air conditioning unit, need to repair an existing one, or need to an install an air conditioning system, you can feel confident knowing the factory trained professionals at McIntosh Air Conditioning & Heating will get the job done. When you choose McIntosh Air Conditioning & Heating you will benefit from the skills and knowledge of our professional and courteous technicians. They will be able to provide you with:
Quality service to ensure your equipment is operating at maximum capacity
Educate you on how to use your new air conditioner for peak performance
Preventive maintenance tips to preserve the functionality of your system
Energy savings agreements to reduce high energy bills
High quality Trane air conditioner sales
Why choose our Burnet air conditioning sales and service?
When it comes to finding a good Burnet air conditioner or HVAC sales company, you want to ensure that the company you choose sells the best equipment on the market. At McIntosh Air Conditioning & Heating, we are proud to announce we have one of the highest quality, effective and efficient air conditioning systems on the market – TRANE. Whether you are a homeowner or a business owner, you will benefit from the indoor air quality that TRANE provides. Many people prefer TRANE air conditioners because of their excellent service and their dedication to going above and beyond industry standards to make sure you stay comfortable. TRANE provides the following benefits:
Superior Testing– Trane is dedicated to quality by performing some of the most rigorous and brutal testing to all of their units. Their systems are durable, reliable and exceed industry standards.
Efficient- TRANE has the capacity to provide you with the right amount of air you need to keep cool. This simply means you never have to worry about adjusting your A/C controls all day. This way you will be saving money on your energy bills.
Environmental friendly– Not only do Trane units provide you with cool air, but they have an exceptional filtration system. These filtration systems filter out dust, pollen, and other unhealthy contaminants from your indoor air quality.
Burnet air conditioning service offers preventive maintenance to keep you comfortable!
When it comes to selling, installing, or repairing an HVAC system or air conditioning unit, it's extremely important to perform regular maintenance on your equipment. Failure to do so can result in a poorly functioning system, higher energy bills and costly repairs. At McIntosh Air Conditioning & Heating, we know how important your indoor air quality is to you. This is why we offer a wide variety of preventive maintenance services to ensure your air conditioner system is working effectively and efficiently. When you have a preventive maintenance plan in place, you will save money and extend the life of your air conditioning or HVAC unit.
Whether you are a homeowner or a business owner in Burnet, you will benefit from the HVAC services our company provides. We strive to ensure you are comfortable and completely satisfied with our services. This is why we make it easy for you to get the air conditioning service and support you need, whenever you need it. No need to wait days or weeks to be able to relax in your home or business. Whether you need some cool air or you need to keep warm, call us and let us know your needs and we will be right there! You will benefit from the following:
24/7 emergency service
Same day service
Fast installation and repair on HVAC/ air conditioning units
Same low Fee, no hidden costs
A Burnet air conditioning sales and service company you can trust!
As a company that has been in business for over 40 years, we strive to provide excellent service and support to all those who need installation, repair, service and preventive maintenance of their air conditioner units. While it may seem like anyone can install and repair an A/C unit, that is simply not the case. Installing, repairing and servicing air conditioners require a lot of time, dedication and skill. This is why we ensure that all of our technicians are professionally trained according to factory and manufacture guidelines. This way you can feel at ease knowing your system is being installed and /or repaired correctly.