Granite Shoals Air Conditioning
Granite Shoals air conditioning service | Granite shoals air conditioning sales
If you are looking for a Granite shoals air conditioning service, most likely, you are having issues with your air conditioner. At McIntosh Air Conditioning and Heating, we can help you resolve a myriad of issues with your unit. We can help you with some of the most common issue. If you are experiencing any of the following listed below, give us a call:
Your unit is making loud and unusual noises
Your unit is not blowing cool air
Your unit is leaking
Your unit is not starting
You want to know more about Granite shoals air conditioning sales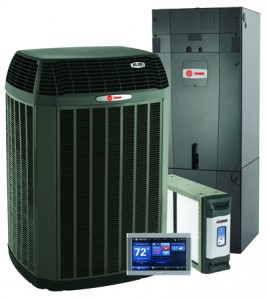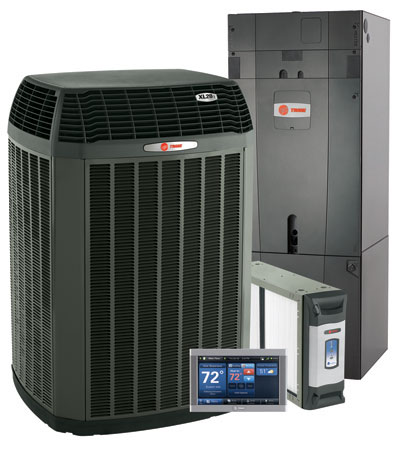 Whether you need a new air conditioner, need to repair, install or fix your air conditioner, we have you covered. For over 40 years, we have been providing quality air conditioner solutions for residents and businesses throughout the Texas Hill Country and Highland Lakes area. It doesn't matter if you have a minor air conditioner issue or a major one; our team of technical is specially trained to handle any issue that may occur with your air conditioner.
While you can choose any air conditioning company, not all of them are alike. You want to choose a Granite Shoals air conditioning service that is fast, reliable and dependable. When you choose McIntosh Air Conditioning and Heating, you can feel confident that you are in good hands. There's nothing more frustrating than waiting for days and weeks just to have your unit serviced. This is why we offer a wide array of solutions that match your schedule. Whether you need an installation, repair, or a new unit, you can benefit from the following:
24/7 emergency service
Same day service
Quick installation and repair
Low fees, and no hidden costs
Granite shoals air conditioning sales
How can our Granite shoals air conditioning company benefit you?
When choosing an air conditioning company, you don't want to choose any company that only fixes your machines. You want a skilled and knowledgeable company that can provide you with tips to ensure your unit is working properly. At McIntosh Air Conditioning and Heating, we want to make sure you are comfortable at all times. This is why we provide services that offer the following benefits:
Prevent breakdowns of your unit
Reduce your energy bills
Increase your comfort levels
Improve the efficiency of your air conditioner
Improve your indoor air quality
High quality Granite shoals air conditioning sales
Air conditioners are no different than any other piece of machinery. The more you use your air conditioner, the more susceptible it is to breakdowns, leakage, and other problems. This is why you have to perform routine maintenance to preserve the life of your unit. At McIntosh Air Conditioning and Heating, we can provide you with preventive maintenance tips and energy saving agreements that will help improve the performance of your unit.
We are proud to offer Granite Shoals air conditioner sales of one of the best HVAC units on the market: TRANE. Many of our clients prefer TRANE equipment over any other brand because of its durability, reliability, and superior testing. Simply put, TRANE units are built to last. If you are on the market for a new HVAC unit, you should consider TRANE units for the following reasons:
Efficient operating system– TRANE is intuitive and will provide you with the right amount of air flow based on the temperature in your environment. This simply means you can cut costs on high energy bills.
Durable– TRANE has been put through some of the most rigorous testing and training that surpasses the industry standards. This ensures your unit will last for a long time.

Environmentally friendly– TRANE units have unique filtration systems that filter out pollutants, dust, and other containments. This helps improve your indoor air quality and keeps you free from potential health problems.
Let us take care of all your air conditioning needs today!
At McIntosh Air Conditioning and Heating, we take pride in being in business for over 40 years. This shows that we have a proven track record and our customers are satisfied with our service. We strive to provide you with excellent service and quality customer care.
Whether this is your first time using our company, or you've used our company before, we want to ensure you have a pleasant experience. This is why we provide you with skilled and knowledgeable technicians. They will be able to install, repair, fix or service your unit in a timely manner.
Contact us today and discover why many Granite Shoals residents and businesses throughout the Central Texas Hill Country choose McIntosh Air Conditioning and Heating to assist them with their indoor air quality needs.